COVID-19 Will 'Get Worse Before It Gets Better' – Trump
Nearly 15 million cases have been confirmed and 615,000 lives lost since the virus was first detected in China late last year.
Almost a quarter of those deaths have been in the US, the worst-hit nation after a scattershot response from Trump that has been dominated by him repeatedly downplaying the severity of the crisis.
With authorities reporting Tuesday the highest daily nationwide death toll in weeks of nearly 1,000, Trump adopted a newly serious tone.
"It will probably, unfortunately get worse before it gets better," the president told reporters during his first formal pandemic briefing for nearly three months.
Other nations, which had eased crippling lockdowns after the virus had appeared to fade, are struggling to combat second waves.
Australia on Wednesday reported more than 500 infections in a day, posting a record high nearly four months after cases appeared to have peaked.
In Melbourne, Australia's second-biggest city where most of the new infections have occurred, wearing face masks will be mandatory from Thursday.
Second wave fears were also growing in Japan's capital, with hundreds of new cases reported each day over the past week, promoting authorities to urge people to stay home during an upcoming national holiday.
"The infections are spreading not only among young people but also among middle-aged and older people," Tokyo governor Yuriko Koike said, after new clusters were found in city restaurants and theatres.
France also said transmissions were increasing again over the summer holiday season, after the country suffered one of Europe's worst outbreaks during the spring.
Countries with fragile health systems have yet to enjoy even a brief reprieve from the virus, with Mexico on Tuesday passing 40,000 deaths — the pandemic's fourth-highest national toll.
Fresh data from a study in India also suggested that the virus was spreading much further than charted, and that official figures were far lower than reality.
The study said nearly one quarter of the population in New Delhi, India's capital, had contracted the virus.
This would equate to roughly five million infections in New Delhi versus the official data showing 125,000 confirmed cases.
– Vaccine hopes –
However global markets have been buoyed by a massive European Union aid package agreed on this week to staunch the economic havoc wrought by the pandemic.
Lawmakers in Washington are also preparing a new stimulus package.
Hopes for an end to the crisis, which has left tens of millions unemployed around the world and crippled global commerce, have hinged on the production of a vaccine.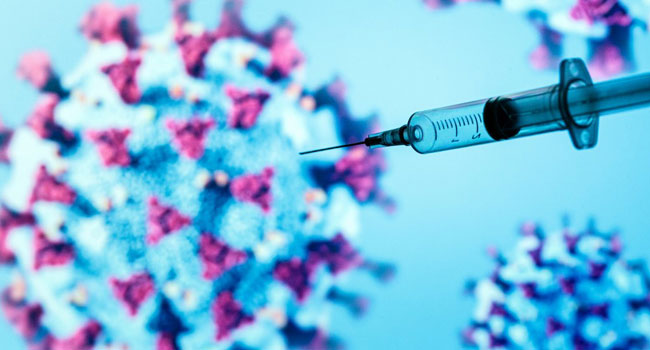 One leading candidate is being developed in part by pharmaceutical giant AstraZeneca, with promising results from clinical trials published on Monday.
But the firm's chief said a global roll-out was not likely to begin until the end of the year.
Millions around the world have recovered from the disease in lieu of a vaccine, but those who survive severe cases face a long, hard road to regain their health.
In Brazil, 63-year-old Elenice da Silva was recovering from a nearly three-month battle with the virus that left her temporarily unable to speak.
Patients like da Silva have been left suffering from atrophied muscles or chronic problems affecting their lungs and other vital organs.
"Intensive care was awful. But now I'm feeling marvelous," she told AFP during her recovery. "I'm going to bake a giant cake for everyone."
Will Astronauts Have Private Time to Themselves During the Three-Month Trip to The Space Station?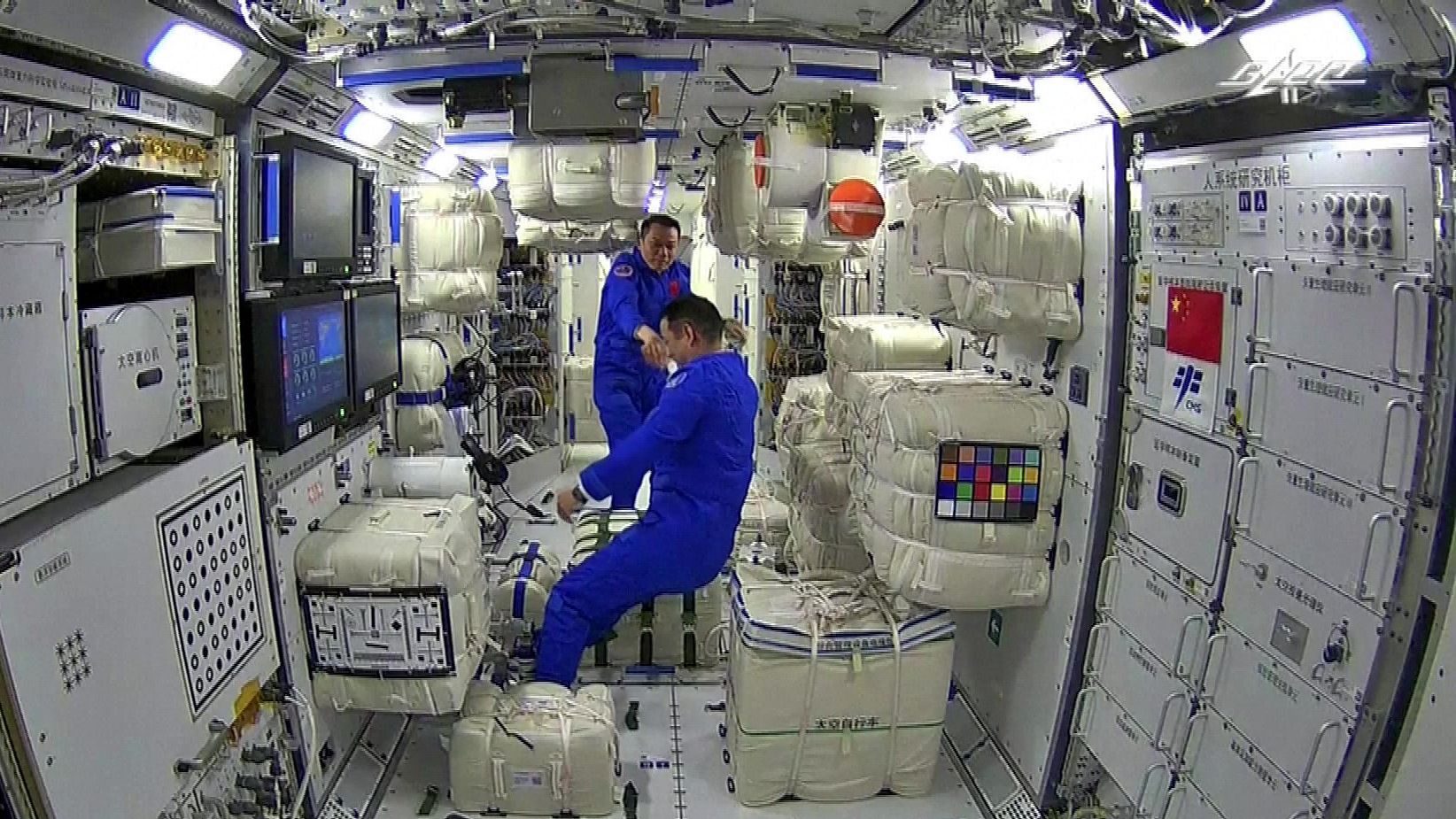 Three Chinese astronauts logged into space on June 17 to fly to the Chinese space station. This is China's first manned space mission in nearly five years, and the taikonauts will spend three months in space to help build the station and conduct experiments. Their flight has opened up endless reveries for many Chinese.
Father's Day: Three 'Treasures' Xi Jinping Gets From his Father
Falling on the third Sunday of June, Father's Day will be celebrated on June 20 this year.
Fathers always have a great influence on their children – the same applies to Chinese President Xi Jinping.
There are at least three characteristics that Xi has inherited from his father Xi Zhongxun (1913-2002), a leader of the Communist Party of China (CPC) and the state.
File photo of Xi Jinping (L) with his father Xi Zhongxun. /CMG
People-oriented philosophy
Many Chinese leaders started their careers from the grassroots, going through the difficulties ordinary people face and understanding the people's needs, which lays a solid foundation for their practical and people-oriented approach in formulating national policies.
The people-oriented philosophy is one of the most important treasures Xi Jinping got from his father, who believed that officials and the masses are equal and they must always live among the people.
The father once told his boy: "No matter what your job title is, serve the people diligently, consider the interests of the people with all your heart, maintain close ties with the people, and always stay approachable to the people."
Adhering to the path of "serving the people," Xi Jinping visited China's 14 contiguous areas of extreme poverty after becoming general secretary of the Communist Party of China (CPC) Central Committee in November 2012. He went to villages and households, and told communities that he is just "a servant of the people."
Chinese President Xi Jinping talks to people while visiting Fudao, a 19-km-long pedestrian walkway in Fuzhou, southeast China's Fujian Province, March 24, 2021. /Xinhua
During his domestic inspection tours, Xi Jinping always chatted with the locals, cared about their daily life and stressed the responsibilities of serving the people with other officials.
The Party has won the people's wholehearted support because it has always served the people with heart and soul and striven for the well-being of all ethnic groups, Xi has said on many occasions.
Down-to-earth approach
Inheriting his father's down-to-earth approach, Xi Jinping visited all the villages in Zhengding, Hebei Province during his tenure of county Party chief in the 1980s. Then in Ningde, Fujian, he visited nine counties within the first three months as secretary of the CPC Ningde Prefectural Committee, and traveled to most townships later on.
Xi Zhongxun (C) visits rural Huiyang, south China's Guangdong Province, August 1978. /CMG
After he was transferred to east China's Zhejiang Province in 2002, he visited all 90 counties in over a year. During his brief tenure in Shanghai in 2007, he visited all its 19 districts and counties in seven months.
The formulation of the country's 14th Five-Year Plan (2021-2025) for Economic and Social Development and future targets for 2035 also reflected Xi Jinping's adherence to investigation and research.
By convening and presiding over a number of symposiums, he listened to opinions and advices on the country's economic and social development in the plan period from all walks of life.
Living a simple life
The Xi's has a tradition of being strict with children and living a simple life. Xi Zhongxun believed if a senior Party official wanted to discipline others, he should begin first with himself and his family.
Xi Jinping and his younger brother used to wear clothes and shoes from their elder sisters. After Xi Jinping became a leading official, his mother called a family meeting to ban the siblings from engaging in business where Xi Jinping worked.
Xi Jinping has carried on his family's tradition and been strict with his family members. Wherever he worked, he told them not to do business there or do anything in his name, or else he "would be ruthless." Whether in Fujian, Zhejiang or Shanghai, he pledged at official meetings that no one was allowed to seek personal benefit using his name and welcomed supervision in this regard.
Peng Liyuan Calls for Global Efforts in AIDS and TB Prevention and Treatment
Peng Liyuan, wife of Chinese President Xi Jinping, called on people from all walks of life in all countries to join hands and take action to strengthen the prevention and treatment of AIDS and tuberculosis (TB), in order to benefit all mankind and build a global community of health for all.
Peng, also World Health Organization (WHO) Goodwill Ambassador for Tuberculosis and HIV/AIDS, made the remarks via video link on Monday at the opening ceremony of a special high-level event on the sidelines of the United Nations High-Level Meeting on AIDS.
The event aimed to provide a platform for WHO member states to reassert their commitment to ending TB deaths among people living with HIV and deliberate on how they will intensify the response to HIV-associated TB in the context of COVID-19.
Peng said the global fight against AIDS and TB has achieved remarkable results in recent years thanks to the concerted efforts made by the international community.
China has gradually established a cooperation mechanism between prevention and control institutions of AIDS and TB, she said. The country has kept the prevalence of AIDS at a low level, and in the past 20 years, the incidence of TB has dropped by more than 40 percent and the mortality rate by more than 70 percent.
These achievements have been made due to the attention paid by the Chinese government, the efforts of the medical personnel and the silent contributions of the volunteers, she said.
Peng also shared some touching stories and expressed her respect for people and volunteers worldwide who have contributed to the prevention and treatment of the diseases.
Major communicable diseases are among the common challenges facing mankind, and it is people's common wish to end the threats of AIDS and TB, said Peng.
She added that the ongoing COVID-19 pandemic has brought more challenges to the containment of the diseases, calling for global efforts to protect lives and forge ahead.