COVID-19 Will 'Get Worse Before It Gets Better' – Trump
Nearly 15 million cases have been confirmed and 615,000 lives lost since the virus was first detected in China late last year.
Almost a quarter of those deaths have been in the US, the worst-hit nation after a scattershot response from Trump that has been dominated by him repeatedly downplaying the severity of the crisis.
With authorities reporting Tuesday the highest daily nationwide death toll in weeks of nearly 1,000, Trump adopted a newly serious tone.
"It will probably, unfortunately get worse before it gets better," the president told reporters during his first formal pandemic briefing for nearly three months.
Other nations, which had eased crippling lockdowns after the virus had appeared to fade, are struggling to combat second waves.
Australia on Wednesday reported more than 500 infections in a day, posting a record high nearly four months after cases appeared to have peaked.
In Melbourne, Australia's second-biggest city where most of the new infections have occurred, wearing face masks will be mandatory from Thursday.
Second wave fears were also growing in Japan's capital, with hundreds of new cases reported each day over the past week, promoting authorities to urge people to stay home during an upcoming national holiday.
"The infections are spreading not only among young people but also among middle-aged and older people," Tokyo governor Yuriko Koike said, after new clusters were found in city restaurants and theatres.
France also said transmissions were increasing again over the summer holiday season, after the country suffered one of Europe's worst outbreaks during the spring.
Countries with fragile health systems have yet to enjoy even a brief reprieve from the virus, with Mexico on Tuesday passing 40,000 deaths — the pandemic's fourth-highest national toll.
Fresh data from a study in India also suggested that the virus was spreading much further than charted, and that official figures were far lower than reality.
The study said nearly one quarter of the population in New Delhi, India's capital, had contracted the virus.
This would equate to roughly five million infections in New Delhi versus the official data showing 125,000 confirmed cases.
– Vaccine hopes –
However global markets have been buoyed by a massive European Union aid package agreed on this week to staunch the economic havoc wrought by the pandemic.
Lawmakers in Washington are also preparing a new stimulus package.
Hopes for an end to the crisis, which has left tens of millions unemployed around the world and crippled global commerce, have hinged on the production of a vaccine.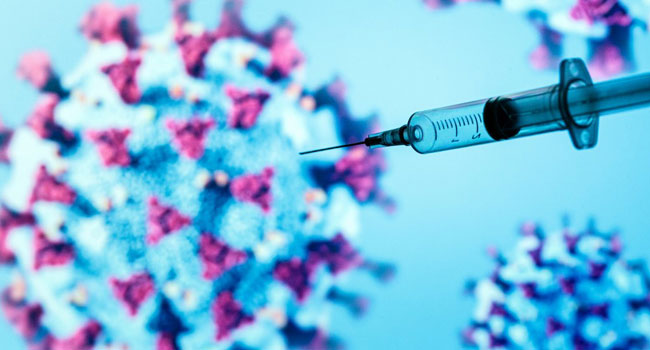 One leading candidate is being developed in part by pharmaceutical giant AstraZeneca, with promising results from clinical trials published on Monday.
But the firm's chief said a global roll-out was not likely to begin until the end of the year.
Millions around the world have recovered from the disease in lieu of a vaccine, but those who survive severe cases face a long, hard road to regain their health.
In Brazil, 63-year-old Elenice da Silva was recovering from a nearly three-month battle with the virus that left her temporarily unable to speak.
Patients like da Silva have been left suffering from atrophied muscles or chronic problems affecting their lungs and other vital organs.
"Intensive care was awful. But now I'm feeling marvelous," she told AFP during her recovery. "I'm going to bake a giant cake for everyone."
What We Learned From The 2020 G20 Riyadh Summit
The 2020 G20 Leaders' Summit formally concluded on November 22, bringing into view a series of multilateral commitments and collective interventions aimed at breaking ground during the pandemic, and in its immediate aftermath – all for a world in need.
Leaders expressed their collective determination to strengthen COVID-19 vaccine distribution channels and production capacities, extend social protection guarantees to low-income countries, cement crucial debt-relief extensions, and communicate their "highest possible ambition" under the Paris Accord.
On the question of navigating the pandemic collectively, the G20 correctly indicates that the "unprecedented" financial and humanitarian costs can be best challenged through an even stronger focus on COVID-19 related health, economic, and social exigencies faced by developing countries at present.
More importantly, leaders render this diagnosis tangible by aligning their support with key collaborative efforts – notably the Access to COVID-19 Tools Accelerator (ACT-A) initiative and its COVAX facility – and zeroing in on swift, organized financial support for developing economies.
Nearly four dozen countries have already requested debt relief under the Debt Service Suspension Initiative (DSSI), equaling some $5.7 billion in critical debt service deferral for this year alone.
It is here that the G20's latest decision to endorse "The Common Framework for Debt Treatments beyond the DSSI" extends relief timelines to mid-2021, consistent with the deteriorating economic outlooks of numerous low-income countries that may face challenges beyond a set timeline.
In a welcome move, finance officials from all 20 states will continue to monitor global economic behavior into the next year, and determine whether further extension of DSSI debt freeze merits consideration.
The logo of Group of Twenty (G20) being projected at a historic site in Diriyah, on the outskirts of Riyadh, Saudi Arabia, November 20, 2020. /Xinhua
Therefore, the G20's demonstrated desire to internationalize economic recovery prospects, instead of confining them within its own territorial bounds, signifies its commitment to equitable global recovery.
Interestingly, part of that growth also owes to the effective and timely distribution of COVID-19 diagnostics, therapeutics and vaccines, as well as enduring partnerships that help prepare against future infectious and non-communicable diseases.
The G20's embrace of its newly established Global Innovation Hub for Improving Value in Health is therefore a step in the right direction. The Hub serves as a dedicated platform for knowledge sharing that positions itself as a gateway for better Universal Health Coverage across countries.
It seeks to accomplish this goal by collecting evidence-informed expertise, and determine which health policies nations should fund, whether these health interventions reflect that country's actual needs, and how financial risks to a given populace are best minimized.
Building on prior efforts of the World Health Organization (WHO), the Hub could play a key role in mainstreaming pandemic preparedness expertise and form a valuable front against future outbreaks.
Given pronounced contrasts between developed and developing countries in terms of income equality, education access, and living standards, it is only logical for the post-pandemic growth vision to identify as truly sustainable and inclusive.
G20 leaders offered an array of policy insights to realizing this ambition, including the sustainable integration of less developed economies into the global trading system – a point of reflection ahead of the World Trade Organization (WTO) reforms.
As far as a result-yielding framework for post-pandemic growth goes, Chinese President Xi Jinping demonstrated all-important focus on implementing the United Nations 2030 Agenda for Sustainable Development (SDG).
The agenda, significant to narrowing the "North-South gap," does not necessarily limit headway on inclusive growth to the turn of the decade. China's accelerated gains against absolute poverty – nearly a decade ahead of the 2030 Agenda schedule – is evidence that the conditions for achieving such sustainable growth can evolve with leadership imperatives, especially during the pandemic.
The G20 offered a clear conception of some of its own such imperatives, led by the 2020 Financial Inclusion Plan, which will serve as a catalyst for preexisting partnerships that help countries implement their financial inclusion SDGs for the next three years.
On climate, governments, civil societies, environmental activists, as well as broader coalitions for dedicated change may find plenty to seek comfort in. The G20 employed international cooperation as its lens to reiterate the disclosure of Member States' "long-term low greenhouse gas emission development strategies" in 2020, and encouraged updates to countries' highest possible "nationally determined contributions" under the Paris Accord.
By taking climate initiative into its own hands, the G20 dispels the notion that an external stimulus may be necessary to trigger progression on climate-aligned SDG commitments. Instead, the desire to commit to voluntary climate communication is a welcome departure from previous evidence that found G20's climate commitments to be at relative odds with the emissions reductions goals set out under the Paris Accord.
A determined G20 alliance, therefore, can thrive on the back of clearly chalked-out priorities. Balancing resolve with instruments of delivery can end up accelerating the cause of a strong, sustainable, balanced, and inclusive post-COVID-19 era.
Xi Jinping At G20: Three Things To Do For Planet Earth
Chinese President Xi Jinping proposes three things for the Group of 20 (G20) nations to do in his speech via video link at the G20 summit side event about safeguarding the planet on Sunday.
Strengthening the response to climate change
Xi Jinping said the United Nations Framework Convention on Climate Change and the Paris Agreement should be respected.
"Not long ago, I announced China's initiative to scale up its nationally determined contributions and strive to peak carbon dioxide emissions by 2030 and achieve carbon neutrality by 2060," Xi said. "China will honor its commitment and see the implementation through."
Deepen the transition toward clean energy
Xi Jinping spoke highly of Saudi Arabia's Circular Carbon Economy initiative. Then, he described China's contribution to clean energy.
"China has put in place the world's biggest clean energy system," Xi said. "And [China] has led the world in the output and sales of new energy vehicles for five years running."
Xi, who is also the General Secretary of the Chinese Communist Party (CCP), said the Party have recommended the country to "pursue clean, low-carbon, safe and efficient use of energy" and "accelerate the growth of new energy and green industries" for the next 15 years.
Protecting the ecosystem with a respect for nature
Xi expressed China's support in reducing land degradation, conserving coral reefs, and cleaning up plastic from the ocean.
Xi welcomed all parties to the Convention on Biological Diversity to participate in the 15th meeting of the Conference of the Parties (COP 15) in China's Kunming City in May 2021.
He hoped the meeting can "set goals and take actions to ensure the protection of global biodiversity in the years ahead."
China To Boost Economic Growth Through Innovation And Opening-up, Nurturing Joint Development In The Asia-Pacific Region
As the COVID-19 pandemic is still sweeping through the globe, with the Asia and Pacific region hit hard by the contagion, growth uncertainties are clouding economies to varying degrees.
Economic activity in the Asia and Pacific is expected to contract by 2.3 percent in 2020, and to grow by 6.7 percent in 2021, compared to a contraction of 5.8 percent in 2020 and a growth of 3.9 percent in 2021 for advanced economies, according to the International Monetary Fund (IMF).
China, whose economy saw positive overall growth in the first three quarters this year, shared its vision for continuing to foster domestic economic recovery and mutual beneficial cooperation with Asia-Pacific economies, as Chinese President Xi Jinping delivered a keynote speech at the Asia-Pacific Economic Cooperation (APEC) CEO Dialogues on Thursday via a video link in Beijing.
APEC, Asia-Pacific's premier economic forum, was established in 1989 to leverage the region's growing interdependence and boost regional prosperity through initiatives promoting free and open trade among member economies.

The Malaysia delegation of the APEC Business Advisory Council (ABAC) is hosting the forum for setting priorities in the aftermath of COVID-19, as Malaysia is the host of APEC this year.
Addressing leaders of Asia-Pacific's business community, Xi said that China's sound economic recovery has proven the resilience and vitality of the Chinese economy and he is confident that "steady unleashing of the China market potential will create vast business possibilities for other countries" and create stronger impetus for maintaining stable growth of the global economy.
Pursue innovation-driven growth
As science and technology have been playing an even more significant role in boosting social productivity, Xi said to achieve high-quality growth driven by domestic demand, China will vigorously boost scientific and technological innovations in the country.
He noted that innovation has always been the primary driver of development to China, and the country has made major achievements by implementing an innovation-driven development strategy.
"We will fully leverage the demand of our super-sized domestic market and the strengths of its complete industrial system and redouble efforts to turn research outcomes into real productivity," the Chinese president said.
To sustain China's long-term economic development, Xi added "we will endeavor to build an innovation system that integrates science and technology, education, industries and the financial sector, and upgrade the industrial chains."


Nanshan district in the city of Shenzhen, Guangdong Province. /CGTN
Deepen reform and opening-up through mechanism improvements
The Chinese president also stressed that the country will continue to deepen reform and energize the market as reform is crucial for unleashing and boosting productivity.
The ratio of China's foreign trade to GDP dropped from 67 percent in 2006 to less than 32 percent in 2019, while the ratio of current account surplus to GDP has come down from 9.9 percent in 2007 to less than 1 percent today.
In seven years since the 2008 global financial crisis, the contribution of China's domestic demand to GDP exceeded 100 percent, making domestic consumption the main driver of its growth.
Xi said that China has entered a new stage of development with new tasks of reform, emphasizing that the country will be adopting a new "dual circulation" development paradigm with domestic circulation as the mainstay and domestic and international circulations reinforcing each other.
However, by fostering a new development paradigm, Xi pointed out "we are not pursuing a closed-door circulation, but open and mutually reinforcing domestic and international circulations."
In addition, the president added that China will take more steps to remove deep-seated systemic and institutional barriers to modernize China's governance system and capacity along with some market restrictions, from strengthening protection of property and intellectual property rights, set up a high-standard market system to improve mechanisms for fair competition.
Hopes for the Asia-Pacific business community
The APEC's 21 member economies together represent roughly 60 percent of the world economy and take up almost half of the world trade volume in 2018.
Xi highlighted that the Asia-Pacific business community is an engine driving economic growth, and it carries an important role of shaping the future of the region.
He expressed hope for the community as he suggested that the business sector should put its efforts in promoting open trade and investment as well as development, exploring ways to achieve innovation-driven growth, and cooperating with each other and lending hands of help to the disadvantaged if needed for maximizing development outcomes.
On Friday, Xi will be attending APEC Economic Leaders' Meeting, which is expected to see the launch of the region's Post-2020 Vision – the key policy document that is set to elaborate the goals and guidelines for APEC member economies' future cooperation.